Climate change is one of the biggest challenges facing us today. Accelerating the transition to clean energy supply is essential if we want to have a chance to curb it. Solar energy plays a vital role in this. It is a little-known fact that the sun provides us with the entire worldwide energy need for eight years every single day. Exploiting this enormous potential by using solar technologies to generate sustainable electricity should become a "no brainer".
Today, only three percent of the world's electricity need is covered with solar electricity. The nominal capacity of the photovoltaic systems installed worldwide is currently more than 600 gigawatts and this trend is rising. It is assumed that by 2030, still only 13 percent of the global electricity need will be covered by clean solar electricity. Clearly, a sharp acceleration in adding new capacities of renewables is necessary to further drive the energy transition. While conventional photovoltaic modules are approaching their limits in terms of performance and applications, new technologies are needed to further accelerate the growth of solar power generation.
With established solar solutions, many surfaces cannot be used, especially on buildings. These include roofs with low static load-bearing capacity, round roof shapes, façades, curved surfaces, or substrate materials that should not be penetrated. The untapped potential of exploiting these surfaces for the generation of solar electricity is virtually unlimited. Heliatek has developed an innovative solar technology that will unlock this potential. We aim to enable every building to become a net-zero energy building, self-powered with clean energy. How exactly? Find out more about our products.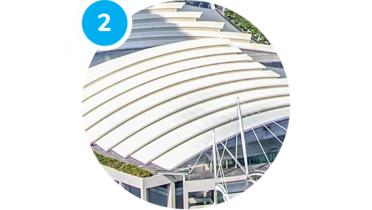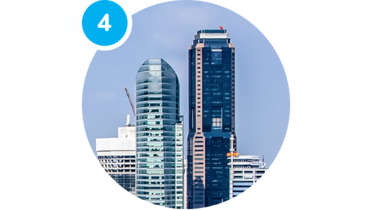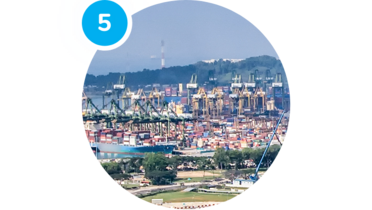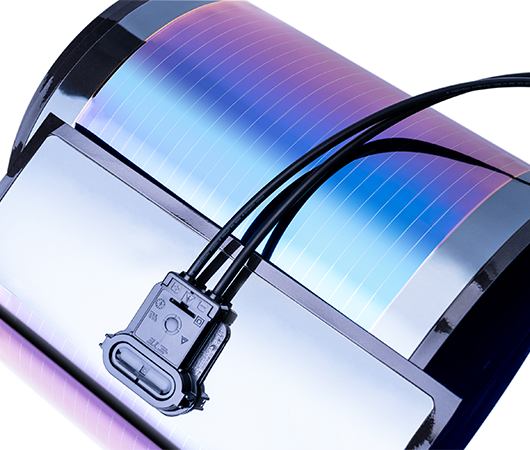 HeliaSol® - The innovative solar film
Ready-to-use: Solar film for immediate use with integrated backside adhesive and junction box with cables
Easy-to-use: Simply glue on with the integrated backside adhesive, no substructure necessary, no material penetration, no cooling required
Well suited for façades and roofs with low static load-bearing capacity, round roof shapes or curved surfaces
Perfect for retrofitting buildings
Available in 2021
HeliaFilm® – The solar film for integration in your product
Integrated solution for construction elements of buildings
For development of active structural elements with solar function (for new buildings)
Planend for 2023