Easy Installation
HeliaSol is equipped with an integrated backside adhesive and can easily be glued to the desired building surface. You do not need any special tools or specific substructure for the installation. It is not necessary to penetrate the roof or provide rear ventilation for cooling. HeliaSol can be glued to various materials, such as metal, concrete, membranes, glass, bitumen, and other substrates on request.
Simple installation in a few steps
Prepare the installation surface
Position the solar film on the installation surface
Remove the backside adhesive protection liner
Fix the solar film with a roller
Remove the front protection liner
Please note that the installation must be carried out by an authorized specialist in accordance with the user guide.
Installation videos for rooftop & façade
Our videos show the individual steps for the installation of HeliaSol solar films on rooftops and façades, simply and comprehensibly explained. It has never been so easy to retrofit solar solutions.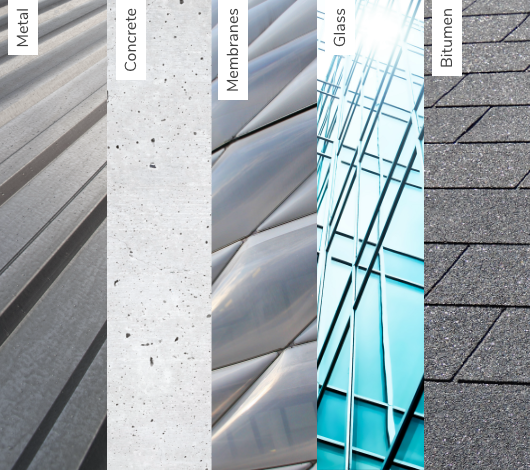 HeliaSol can be glued to various surfaces, such as metal, concrete, membranes, glass, bitumen, and other surfaces on request:
Easily glued to various materials
Metal
Concrete
Membranes
Glass
Bitumen