Outstanding features of HeliaFilm®
HeliaFilm is our organic solar film for your integration solutions of the future. Give your product a completely new functionality through the integration of our solar film and develop novel building materials of the future together with us. Whether in glass, concrete, membranes, or metal, as a façade solution or integrated into a roof - there are virtually no limits of possible applications. First integration products from our development partners are planned for 2023.


Many varied application possibilities
Integration in glass surfaces
Almost 500 million window units are installed worldwide every year. Until now, these building surfaces could be used for sustainable energy generation to a very limited extent, due to the lack of suitable glass integration solutions for solar power generation. HeliaFilm provides you with the perfect solution to equip your glass product with an additional solar function, offering a really innovative product. In addition to generating electricity, it also reflects heat and thus contributes reducing heat build-up in buildings. Thanks to its low thickness, HeliaFilm can be integrated between glass panes using the sandwich principle. Additionally, it can be manufactured in different dimensions depending on the glass product. In the future the option of color variation and transparency will create many more applications in the field of glass integration.
Additional integration approaches
The application possibilities of HeliaFilm are almost unlimited. This means that other building materials can also become green electricity producers without impairing their basic form, weight and original function. With a weight of less than 1 kg/m², static requirements for the integration product can almost be neglected. HeliaFilm does not require any special rear ventilation and can therefore be fully integrated. We have already tested a variety of integration approaches, including integration with concrete, metal or even membranes.
Are you interested in the development of an integration solution?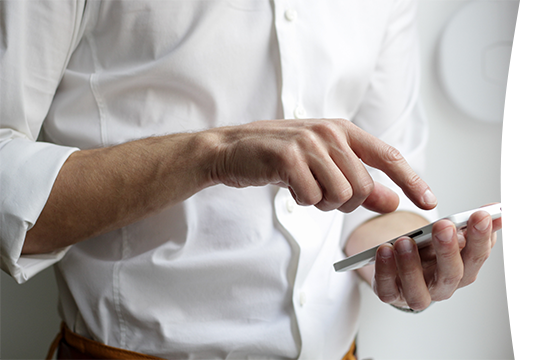 We aim to be a competent and experienced partner when it comes to customized integration solutions for our customers. Our team of experts will be happy to assist and advise you on all technical, legal and sales issues.